MFIII PE Softgels Advanced Formula (1 box - 30 capsules)
$ 220.80 USD
$ 240.00 USD
---
---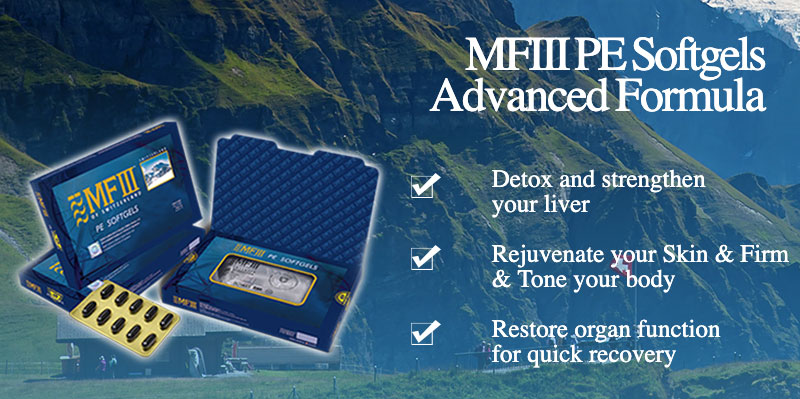 The latest all-natural creation from MFIII of Switzerland is a fresh, exciting and advanced take on the original, very popular, and highly effective MFIII Sheep Placenta Capsules. MFIII PE Softgels Advanced Formula is similar in that it is fully researched and developed in Switzerland by world-famous MFIII. MFIII of Switzerland has touted this PE Advanced Formula as the most-perfected anti-aging and cell-activating oral supplement produced during their 20 years of research and development.

Are you ready for unrivaled rejuvenation and revitalization from the inside-out and for better health and longevity?

Anti-aging is a general term used for many different types of products and services. For MFIII of Switzerland, however, anti-aging represents an extensive, holistic, and complete process - beginning with the rejuvenation of the millions of cells that make up our body. With age advancement, not only do we look older, but the functions of our organs deteriorate and chronic diseases can develop. When the body is stressed, symptoms (such as fatigue, insomnia, poor concentration, weak memory, depression, irritability, nervousness, dizziness, and repeating headaches) lead to rapid-aging and diminished overall health. These symptoms and environmental conditions contribute to rapidly appearing older. These problems can be greatly reduced through advanced Cell Therapy from MFIII of Switzerland and the new MFIII PE Softgels Advanced Formula.